Quick Links
Request a Free Consultation: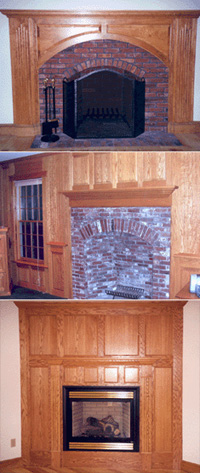 Custom Built-ins
It's the finishing touches that really make a home a showpiece. Our custom-designed and hand-crafted bookcases, entertainment centers, home offices, fireplace mantels, and other built-ins are unique, one-of-a-kind pieces of cabinetry, made to fit your home.
Using hand-chosen Cherry, Red Birch, Oak, Maple, Mahogany or other exotic hard woods, we build our own custom pieces in our cabinetry shop located on Cape Cod. We are virtually limitless in what we can create with beautiful materials and finishes to express your home's character.
We Handcraft Our Own In-House:
Built-in Cabinetry
Bookcases
Entertainment Centers
Home Offices
Fireplace Mantels